This year can be the year you get all of your resolutions on track and keep them that way all year long. Use these goal trackers, gym recommendations, and healthy grocery stores to help you knock it out of the park with those 2022 resolutions!
We've got you covered with everything from awesome gyms in Austin with trainers and programs to help you meet your fitness and exercise goals to health food stores and natural food stores in Austin to keep your diet on track as well. Eating healthy in Austin is a breeze!
Finally, don't go at it alone. You can use the helpful apps listed below to help make goal planning and tracking easier than ever. You always have that phone on your person anyway so might as well put it to good use in the resolution department!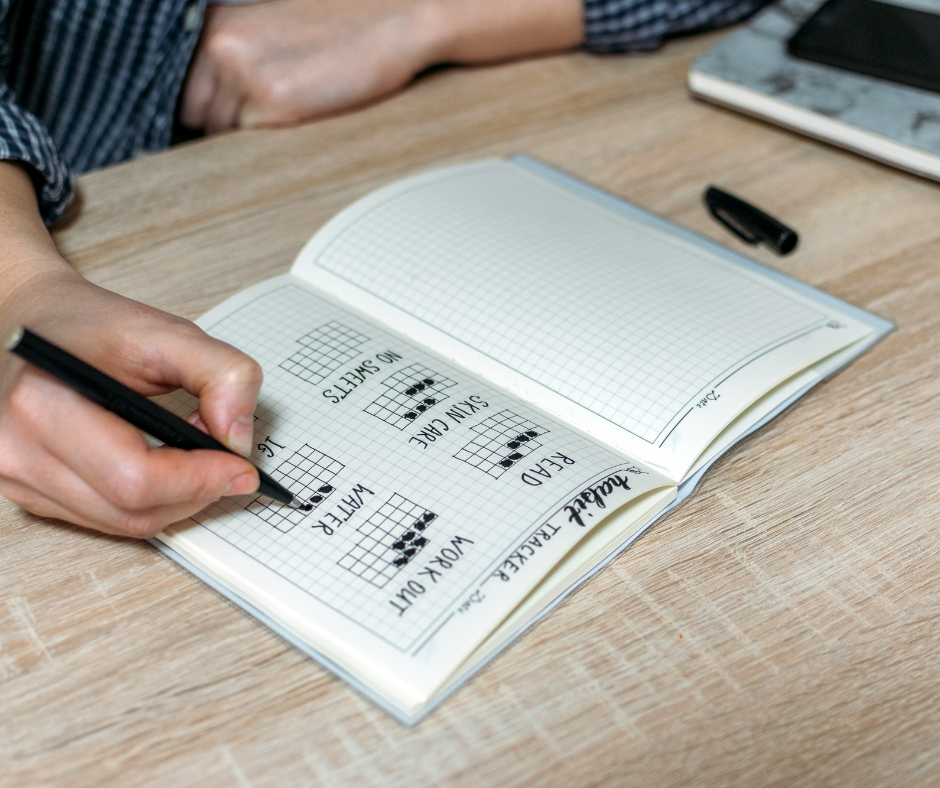 Apps To Help with New Year's Resolutions:
Choose the category of your resolutions below and check out the recommended apps in those categories. These apps will have you following through with those new year's resolutions with ease!
Getting Organized / Scheduling:
Strides (iOS) or Loop (Android)
Working Out / Losing Weight
Weight Watchers (now known as WW)
Obé Fitness (Online)
Getting Healthy:
Doctor on Demand (iOS, Android)
Quit Smoking With Andrew Johnson (iOS, Android)
Eating Better / Cooking At Home:
Forks Over Knives (iOS, Android)
Spend Less / Financial Goals:
Debt Payoff Planner (iOS, Android)
Time Management:
Best Gyms in Austin:
Here are some of the best gyms in Austin. These are a great place to start your goals and get fit and healthy in 2022! It's never too late to get started, check them out today!
Castle Hill Fitness
12th and Lamar Blvd | 360 and Westlake Dr
The Barre Code
2300 S Lamar Blvd
MADabolic
http://www.madabolic.com/locations/madabolic-austin
440 East Saint Elmo Rd Ste E1
Athletic Outcomes
https://www.athleticoutcomes.com
2301 E Riverside Dr Ste 50
Trufusion
4211 South Lamar Blvd
Ro Fitness
74 Trinity St | 2425 Exposition Blvd Ste E1
Austin Simply Fit
https://www.austinsimplyfit.com
1621 S Lamar Blvd | 5134 Burnet Rd
Knockout
https://www.knockoutaustin.com
1211 W 6th St Ste 100
Black Swan Yoga
403 Orchard St | 4534 Westgate Blvd | 1417 W Anderson Lane | 913 E Cesar Chavez St
Orangetheory
https://www.orangetheoryfitness.com
Multiple Locations
Hyde Park Gym
4125 Guadalupe St
Austin Bouldering Project
https://austinboulderingproject.com
979 Springdale Rd
Ignite Fitnez
1005 East Saint Elmo Rd #10
Natural Food Stores in Austin:
Here are some of the best Natural Food Stores in Austin to help you meet and reach your goals of eating better this year. These great shops will keep you nourished without all the extra crud that we're always looking to cut from our diets!
Natural Grocers
4615 N Lamar Blvd. Suite 304,
Austin, TX 78751
512-323-5100
Thom's Market
1418 Barton Springs Rd.
Austin, TX 78704
512-479-9800
Wheatsville Food Co-op
4001 S Lamar Blvd.
Austin, TX 78704
512-814-2888
Sprouts Farmers Market
Brody Oaks Shopping Center,
4006 S Lamar Blvd. Ste 400,
Austin, TX 78704
512-444-3079
facebook.com/pg/SproutsFarmersMarket
Trader Joe's
211 Walter Seaholm Dr. Ste 100,
Austin, TX 78701
512-474-2263
Central Market
4001 N Lamar Blvd.
Austin, TX 78756
512-206-1000
Whole Foods Market
525 N Lamar Blvd.
Austin, TX 78703
512-542-2200
Fresh Plus Grocery
1221 W Lynn St.
Austin, TX 78703
512-477-5574
H-E-B
1000 E 41st St.
Austin, TX 78751
512-459-6513
Rabbit Food Grocery
2425 Exposition Bld. Ste. A
Austin, TX 78703
(512) 666-8638