If you are looking for a great selection of spring cocktails you can't go wrong with these delicious options. There are also some great bars in Pflugerville that you can check out. Finding fun spring cocktails in Austin is easy!
Spring is a great time to get out there and explore the city. There is so much to see and do that you won't want to miss out on these great bars in Pflugerville and Austin in general. Spring cocktails in Austin will be your new favorite scavenger hunt.
If you are searching for the best spring cocktails in Austin we can help with that. You can make these at your apartment or ask for them at your local bar. Check out some of the bars in Pflugerville that we're sharing below, it's a great chance to get out there and explore the city.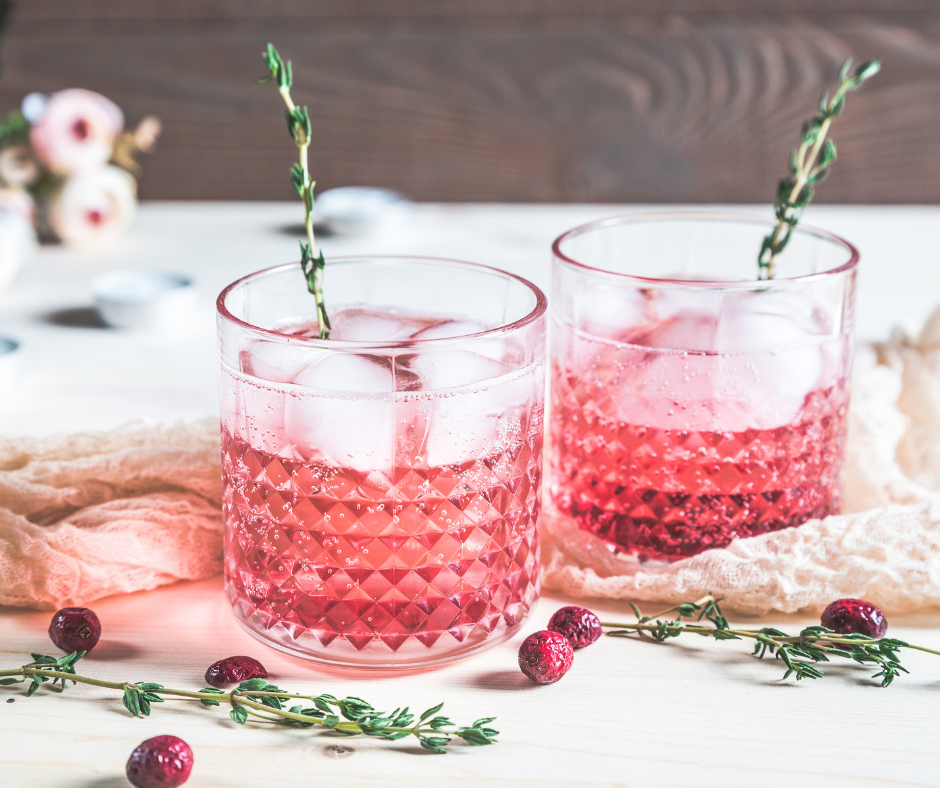 The Best Spring Cocktails:
Here's a collection of some of the best cocktails for spring. Of course you can enjoy these cocktails all year long but when spring rolls around and we are looking for something light, a little fruity, and new, these are some great options.
Hosting a gathering or party? Serve up some of these drinks as your signature cocktails to really wow your guests and get everyone into the spring spirit!
Cherry Blossom
Ingredients
1.25 oz 1800 Silver Tequila
1 oz lime juice
1 oz grapefruit juice
.25 oz grenadine
Grapefruit slice or maraschino cherry for garnish
Salt as needed
Instructions
Pour everything but garnish into a shaker and shake well.
Strain and then pour into a salt rimmed martini glass. Serve over ice.
Garish is a grapefruit slice or cherry.
The Honey Rose Margarita
Ingredients
1 oz Cointreau
2 oz blanco tequila
1 oz fresh lemon juice
.5 oz honey water
2 dashes rose water
Instructions
Add everything to a shaker and shake well.
Strain into a rocks glass with fresh ice.
Garnish is rose petals either fresh or dried.
Mezcal Pineapple Sour
Ingredients
1.5 oz Doña Vega Espadín
.5 oz fresh pineapple juice
.75 oz lemon juice
.75 oz agave
1 egg white
Instructions
Shake all the ingredients in a shaker with ice and then strain.
Shake ingredients once more dry and pour into a coupe glass.
Garnish is crushed peppercorn.
Raspberry Lemon & Lime Ginger Beer Cocktail
Ingredients
.75 oz raspberry puree
1.5 oz of Brooklyn Crafted Ginger Beer, Lemon and Lime
Splash of limoncello
4 oz champagne
Squeeze of lime juice
Fresh raspberries
Instructions
Place raspberry puree, ginger beer, and limoncello into a champagne glass and stir well.
Finished with champagne and a splash of fresh lime juice.
Garnish is fresh raspberries.
Mint Julep
Ingredients
2 prigs of mint
2 oz Black Maple Hill Bourbon
.5 oz simple syrup
Crushed Ice
Instructions
Muddle the mint and simple syrup in a highball glass.
Fill the cup about ¾ full with ice that is crushed.
Add the bourbon.
Stir to combine and then fill the glass with a spring of mint and a little extra crushed ice.
The Garden Rose
Ingredients
1 oz Volcan de mi Tierra Blanco
.75 oz St Germain
.75 oz simple syrup
.75 oz lemon juice
4 shakes rose water
1 muddled strawberry
Instructions
Place everything in a shaker with ice.
Shake well and strain into a coupe glass.
Top with cava and garnish is mixed dried flowers if you'd like.
Tequila Honeysuckle
Ingredients
2 oz Milagro Blanco Tequila
.75 oz honey syrup
.75 oz lime juice
Instructions
Combine everything in a shaker and shake well with ice.
Strain the cocktail into a coupe and garnish is a lime wedge.
The Bluebonnet
Ingredients
1.5 oz Tequila Blanco
1.5 oz fresh lime juice
.75 oz Cointreau
1.5 oz Simple syrup
Dash of Blue Curacao and Grenadine
Instructions
Shake all ingredients with ice.
Pour over fresh ice into a rocks glass.
Garnish is a lemon wedge and jalapeno slice.
Strawberry Blond
Ingredients
2 oz Tanteo Jalapeno
1 oz lime juice
.75 oz simple syrup
1 strawberry
Instructions
Combine all ingredients with ice and muddled strawberries in a shaker.
Shake well pour into a rocks glass. Garnish is a strawberry or jalapeno or both!
Bars in Pflugerville to Order Spring Cocktails in Austin:
If you need a great place to order some of the best spring cocktails you should get out there and explore these bars in Pflugerville. There are lots of great spots around town and you won't want to miss out. Who knows, maybe you will discover your new favorite spot for an after work drink, cocktails with friends, or a weekend date night!
1300 FM 685 Ste 100 Pflugerville, TX 78660
(512) 969-5043
1700 Grand Ave Pkwy Ste 150 Pflugerville, TX 78660
(512) 251-8646
2700 W Pecan St Ste 202 Pflugerville, TX 78660
(512) 428-4245
Last Call
1615 Grand Avenue Prkwy Pflugerville, TX 78660
(512) 989-2000
Bellas Bar
15630 Vision Dr Ste C Pflugerville, TX 78660
(512) 748-1110
204 E Main St Round Rock, TX 78664
(512) 341-2337