The Winter Olympics are back! Here are some great ideas to make sure your 2018 Winter Olympics viewing party is a hit. The most fun part of the Winter Olympics is watching your favorite events with friends and family. If you are planning a party, these are some awesome ideas to help get you started!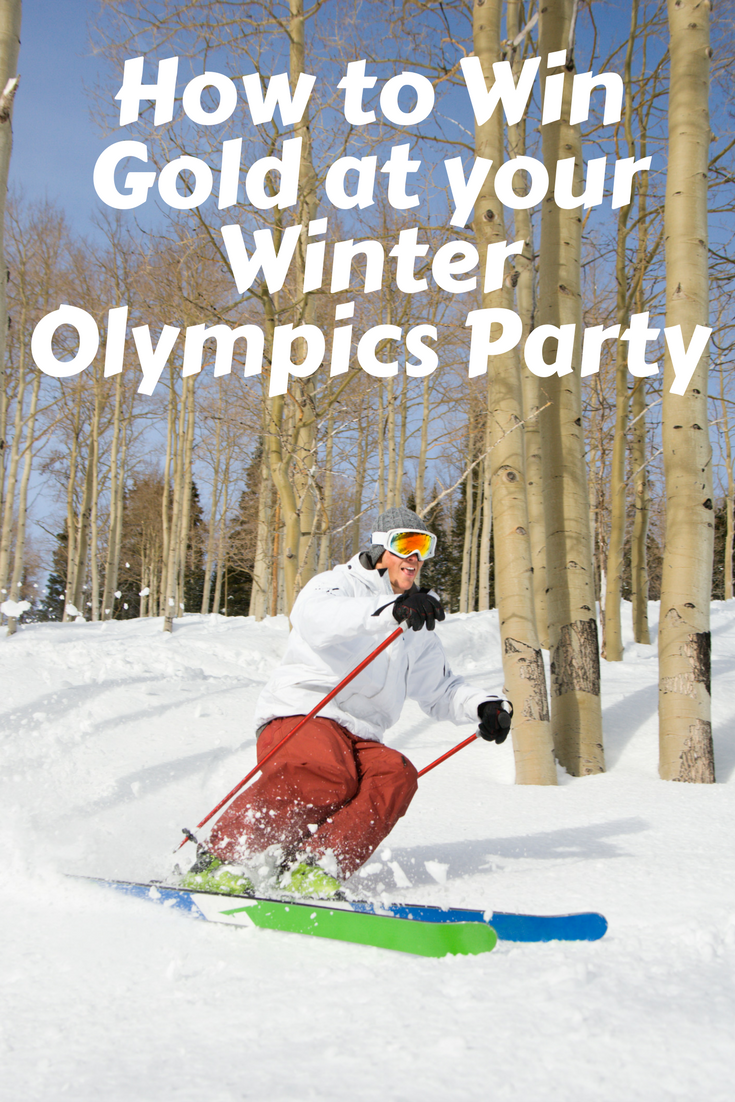 How to Win Gold at your Winter Olympics Party
All of these great Winter Olympics party ideas will help you to create the most memorable celebration for the games! These ideas will make an awesome party easy and fun to throw. Win gold by throwing an awesome party full of great Olympic themes.
Do you need some family friendly events, recipes, and crafts for your Winter Olympics party? These ideas will get you started and help you create an event that will surely take the gold.
If you want to carry on the olympic flame with a sweet and crunchy twist, this is the recipe for you. Don't miss out on these delicious party treats! The kids will love helping to make them too.
Now let us talk about decorations. You don't have to spend a lot of time or money to have a well dressed party. This feature wall is a great way to give your party the gold medal pop of color it needs!
If you want to have a winning Winter Olympics party you need to have a plan! Use these games as a starting point to get your night going. Keeping yourself at the front of the scoreboard is our of our control though! Pick your favorite games or play them all to see which ones are a hit!
If you are not a big fan of complicated decorations you'll love these ideas. Specifically, the centerpieces made to look like the olympic torch. It's a great way to spice up your party and make sure it is worthy of a gold medal! The Olympics can't start without the flame so make sure your party gets kicked off in the same way.
This one is a winner for sure. Gold medal for these olympic torch cocktails. Just a few ingredients and super simple to layer. Don't let your party take silver or bronze, pick a signature drink like this one to set your party a notch above the rest!
End the night with this amazing recipe….olympic ring cookies! These make a great parting gifts for the guests at your gold medal party. They of course would be delicious for a party treat as well. You can't go wrong with cookies and decorating them like the rings is simple, easy, and fun.