How do you feel about bagels? It's never a bad time for a bagel but one day of the year is ALL about bagels: National Bagel Day! It's coming up quickly so prepare ahead of time and make sure you add these great spots to your list of morning hot spots.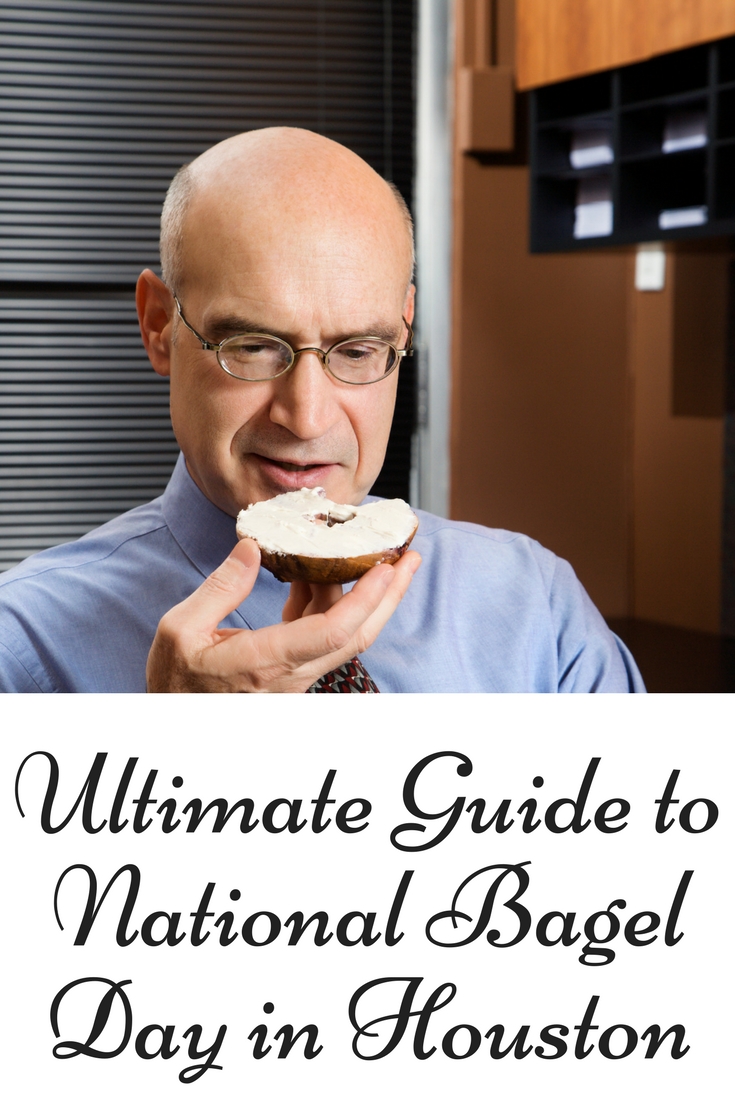 February 9th is National Bagel Day.  Fresh, warm bagels hold a special place in many people's hearts.  Here is a guide to the best places in Houston to enjoy the perfect bagel and pay your respects to this culinary masterpeice.
Ultimate Guide to National Bagel Day in Houston
Finding a delicious bagel for National Bagel Day is not so hard! Here are some great options for you in the Houston area. For those of you living in our MCLife Houston Communities these spots are nearby! There's nothing more satisfying than celebrating a holiday that is dedicated to the best of all the breakfast foods: the bagel. In Houston there are plenty of great locations where you can stop in and celebrate National Bagel Day! Here's a list of of some of the top spots that you should check out.
New York Bagels Inc
9720 Hillcroft St, Houston, TX 77096
(713) 723-5879
Website | Here
They often have warm bagels coming out, be sure to ask when you are there if they have them warm because they are very delicious. You can also get a variety of sandwiches and other baked items. These New York style bagels will be the perfect celebration of National Bagel Day in Houston.
The Hot Bagel Shop
2015 Shepherd Dr #900, Houston, TX 77019
(713) 520-0340
Website | Here
Made fresh daily these bagels from Hot Bagel Shop will get your celebration of National Bagel Day in Houston started off right. They have a variety of flavors and sandwiches available so you can find the perfect breakfast option.
Einstein Bros. Bagels
5300 Kirby Dr, Houston, TX 77005
(713) 528-1992
Website | Here
Lots of fresh made bagels and other baked goods are on the menu at this Einstein Bros. Bagels! You can find just about any kind of bagel and spread combo you could want! National Bagel Day in Houston will be the best day of the year if you stop by Einstein Bros. for a tasty bite. They have several locations in the Houston area so if this particular one is not convenient, it's still possible to enjoy their tasty bagels.
Golden Bagels & Coffee
3121 White Oak Dr, Houston, TX 77007
(346) 240-3780
Website | Here
Lots of parking along with some awesome flavors and fresh made New York style bagels! You can't beat the service and their fresh bagels and coffee are the perfect start to any day. If you are making the rounds on National Bagel Day in Houston make sure to add Golden Bagels & Coffee to your list of options.
Bagel Cafe
631 Mason Rd, Katy, TX 77450
(281) 646-7474
Website | Here
Not only does the Bagel cafe have delicious bagels to help you celebrate national bagel day, they also make a killer cafe mocha! Make sure you stop in and grab a bagel and some delicious coffee to start your day off right in celebration. We all need that little boost of caffeine the good news is that with Bagel Cafe you can get your coffee fix and the delicious accompaniment of a warm fresh bagel.