When it comes to Houston attractions you can't do better than the space center in Houston. It's a fun, exciting, immersive learning experience that is great for kids, adults, and adults who are kids at heart!
If you are living in Houston you know that we're lucky enough to have NASA basically in the backyard. Touring the space shuttle and touching a rock from the moon are just a few of the hundreds of unique experiences you can enjoy at the space center in Houston.
It's never a bad time to go explore Houston attractions, especially ones like the Space Center in Houston which is so much fun and also teaches us something! You can tour mission control for the Apollo missions, sign up for STEM events and sensory experiences, and there are even astronaut experiences you can check out.
Having NASA here in Houston is amazing because the experiences at the space center in Houston are that much more in depth, detailed, and authentic.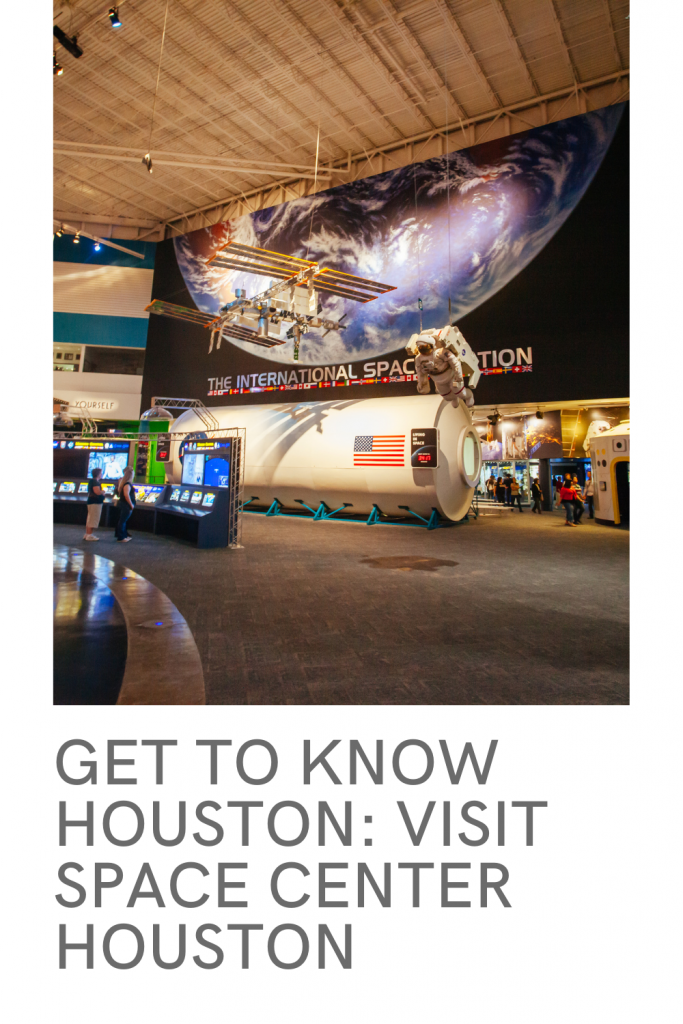 Looking for Events at the Space Center in Houston?
Here is the link to the events page so you can see what is happening at the Space Center in Houston right now! They keep the page up to date and are always adding new attractions and events.
The Thought Leader Series, Campout Days, and Astronaut experiences are some summer standouts that you won't want to miss!
Are there resources for homeschooling at the Space Center in Houston?
Now, perhaps more than ever, there is a huge need for homeschooling events, materials, and experiences. At the space center there are days specially designed for homeschool students and parents!
This page will give you all the details on Home School Days which are happening once a month through the end of the year and will likely travel through into next year as well. Typically they do them once per month so you always have a chance to bring your students in to learn from the space center programs!
Want to become a member at the space center?
If you like exploring the space center in Houston and learning about all the great programs and experiences NASA has to offer you might want to become a member!
All the benefits and details can be found here, you get free parking, express entry, and access to exclusive exhibits and openings. There are tons of other benefits too but most members who visit two times or more per year find that the membership is well worth the fee!
What are the hours at the space center in Houston?
The center is typically open either from 9 am to 6 pm local time or 10 am to 5 pm local time. It depends on the month. Do not worry you can check this link and scroll to the month at hand to see which schedule they're following at the moment!
Looking for volunteer opportunities at Houston attractions?
If you are looking to volunteer at the Space Center you can check out this link for all the details on how to make that happen.
According to the website you can get some amazing benefits when you volunteer at the space center in Houston. Here's a peak at what you can earn when you give of your time and energy to their many programs and events!
"As a volunteer you will receive stellar benefits including:
Two complimentary tickets to Space Center Houston for every 60 hours of service
Discounts at the SpaceTrader Gift Shop and The Food Lab
Discounts on many events and unique experiences
Complimentary access to Space Center Houston when not volunteering
Training opportunities
Special volunteer events and recognition awards
Meet interesting people, develop skills and experience personal growth
Rewarding feeling from serving the community"
(From the Space Center Houston Webpage)