Did you know that January is National Hot Tea Month?! It makes sense, who doesn't love a nice hot cup of tea when the weather is at its coldest and most dreary? Here are some of our favorite places in Houston to get some tasty hot tea at a high tea service.
If you are out looking for the best tea in Houston you can't go wrong with a visit to any of our favorite spots listed below. There's lots of great spots throughout Houston where you can enjoy high tea!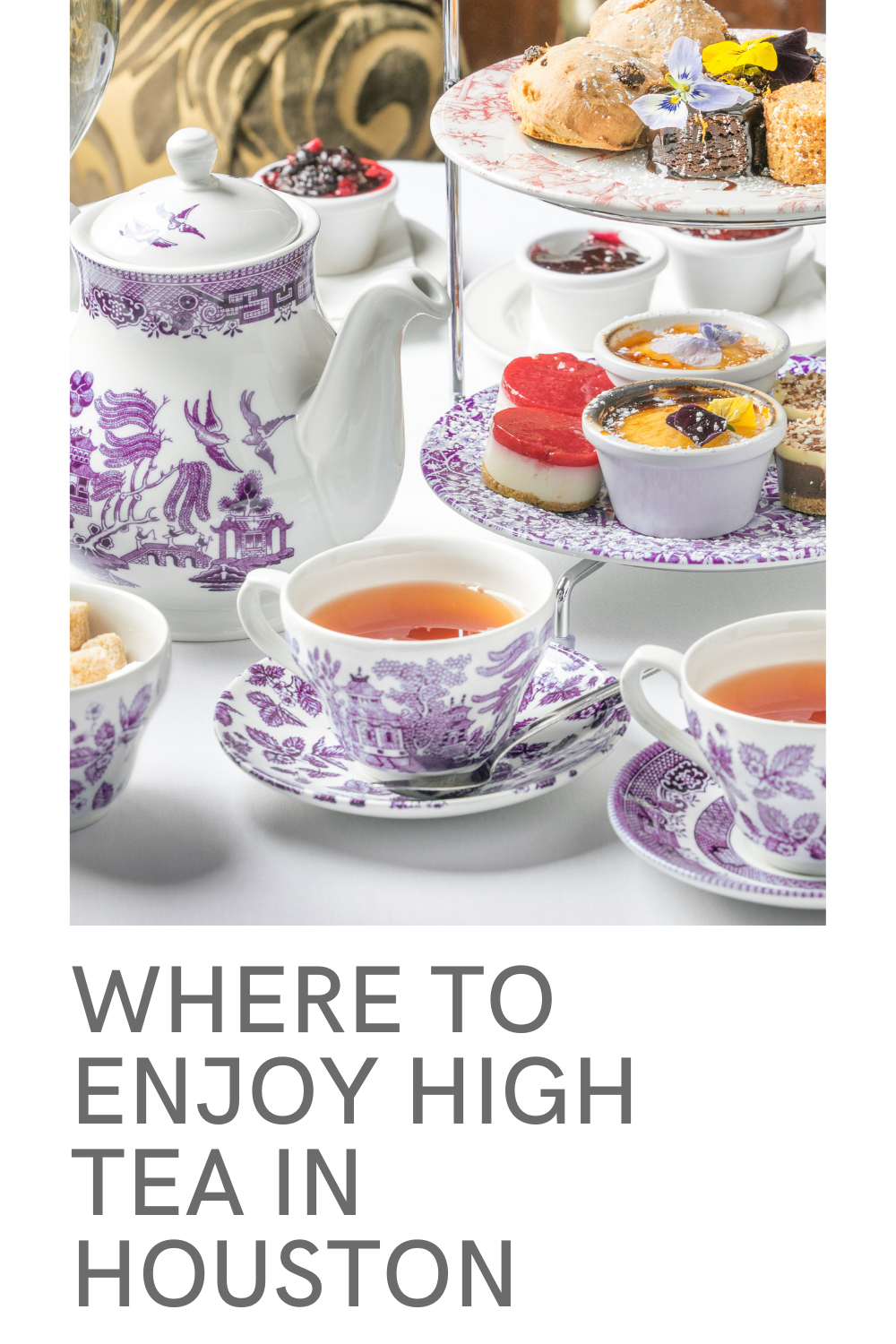 What is High Tea?
Traditionally high tea was the 5pm tea for the working class. It was served at a high table, hence the name! It's usually made up of tea served with meat or fish dishes as well as vegetable or potato cakes and other baked goods.
High tea has now become more of a dainty situation and is marked by much more class and extravagance than it was known for traditionally.
These days high tea is usually a display of brunch foods, sweets, cakes, and of course…tea! Here in Houston there are plenty of places for you to enjoy afternoon tea. Check out some of them below.
Where to Enjoy High Tea in Houston:
Tea is the second most consumed beverage in the whole world! Can you believe that?! That's a lot of tea being consumed every day. If you've never had the pleasure of an afternoon tea or high tea experience these places in Houston are wonderful!
2925 Richmond Ave, Suite 160 Houston, TX 77098
(713) 960-8472
Tea Service is available on Friday and Saturdays from 2 to 4 p.m.
5305 Bissonnet, Suite D Bellaire, TX 77401
(713) 218-6300
Afternoon tea service is available Monday to Saturday 2 p.m. to 3:30 p.m.
1919 Briar Oaks Lane Houston, TX 77027
(713) 840-7600
High tea is available on Friday from 3 to 5 p.m. and Saturday and Sunday from 11 a.m. to 1 p.m. and 3 to 5 p.m.
1080 Uptown Park Blvd. Houston, TX 77056
(713) 418-1000
High tea is available daily from 2 to 4 p.m.
1512 Sul Ross Houston, TX 77006
(713) 904-3537
Wednesday to Sunday is the day for high tea, you can make reservations 24 hours in advance for between 2 and 5 p.m.