Bookstores are some of the coolest places to have a spontaneous adventure that can lead you to new expereinces on every shelf. While most people these days get everything from a screen, there is something special about browsing the aisles of your local bookstore. Grab a friend and check out some of the coolest bookstores around Houston and see what kind of adventure you find yourselves on!
The Bookworms Guide To The Coolest Bookstores Around Houston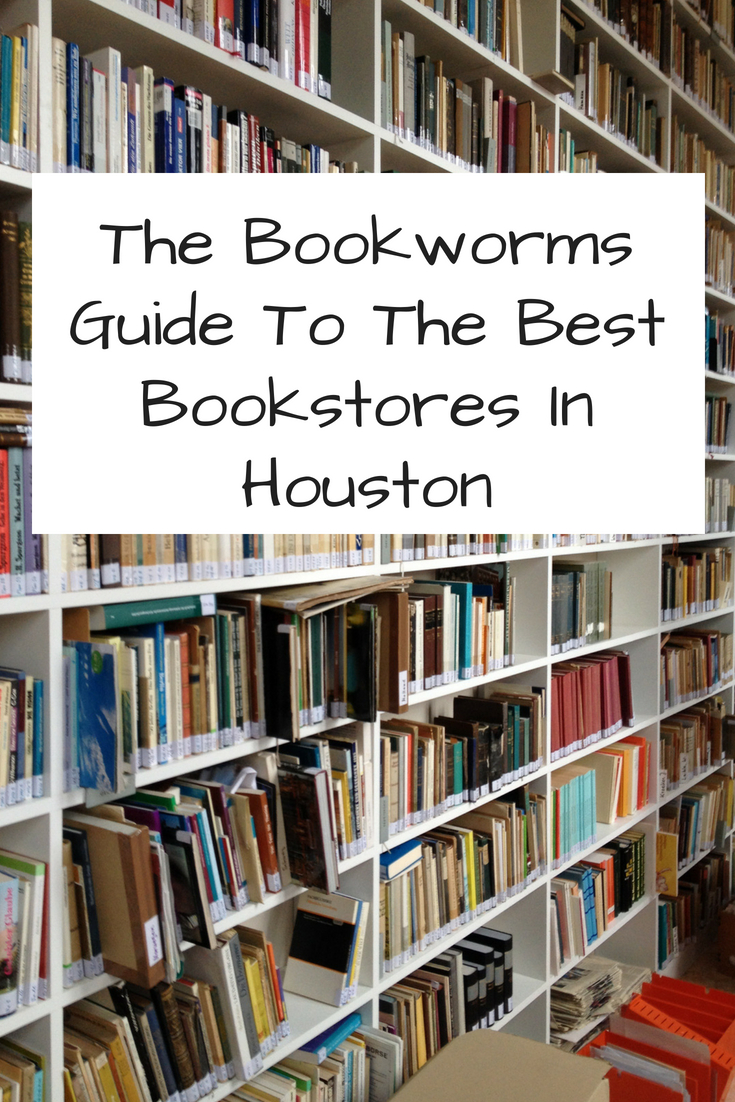 Murder by the Book is a unique bookstore in Houston! It's one of the coolest bookstores around Houston because it specializes in mystery novels, magazines, features, and author events! They host fun events and are very helpful in finding those new and used murder and mystery materials you might be searching for!
Quarter Price Books
3820 Shepherd Dr, Houston, TX 77098
Quarter Price Books doesn't have a website but they're located in Houston and they're making our list of the coolest bookstores around Houston because they both buy and sell books, DVDs, music, and more. They're a friendly face in the book industry and you will definitely want to check them out the next time you are in the area. They always have something new so you never know what you are going to find when you stop in!
With more than 73,000 titles there is surely something for everyone at Katy Budget Books. They're one of the coolest bookstores around Houston with their trade in credit program and a great website that you can use to find new and used books as well as learn more about their trade in credits program. They have more than 30 years of experience in this business and it shows!
Brazos Bookstore
2421 Bissonnet St, Houston, TX 77005
Opened in 1974 Brazos Bookstore has been a part of Houston for quite some time. They aim to connect all kinds of readers with the inspiration of a new world found in books. They have many community programs, book signings, and special events. It's a great place to browse for your next favorite novel. You never know you might run into while you are browsing, many local Houston authors visit Brazos searing for their next favorite book.
River Oaks Bookstore is a great place to visit if you are looking for a cozy atmosphere, book signings, author events, and more. You can learn more about the events they have coming up via their website, linked above. Locally owned and operated River Oaks is a unique place to visit and is always full of friendly faces.
Kaboom Books
6736, 3116 Houston Ave, Houston, TX 77009
Kaboom Books is one of the coolest bookstores around Houston thanks to their awesome patio. They are known to host events there and it's a great space to meet new people and interact with the literary scene in Houston. Kaboom Books is a used bookseller in Houston and they also specialize in hard to find titles. With a stock of more than 100,000 books they are sure to have something to keep you entertained and who doesn't love browsing through used books?! It's a fun way to spend some time this summer in Houston.