The holidays are for celebrating! This season take your whole family (21+) on a road trip to 18 different vineyards! The 290 Wine Shuttle in Fredericksburg takes you to some of the best wineries on the highway where you can participate in tastings, meet the winemakers, and enjoy life's simple pleasures.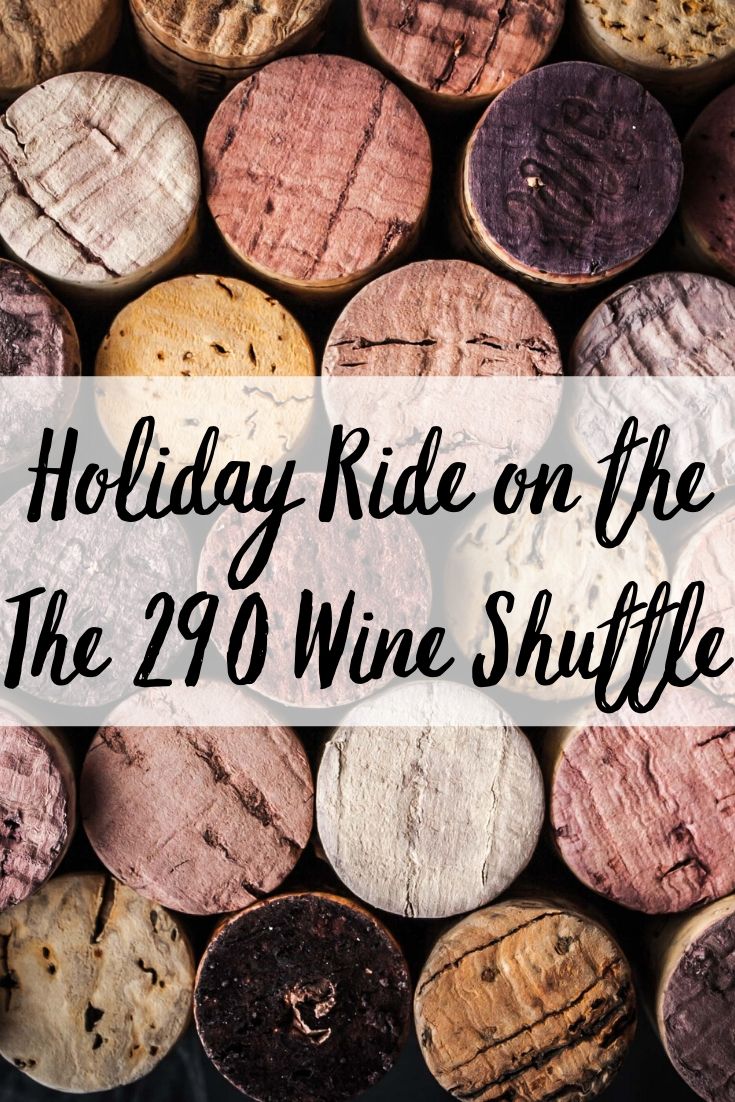 Take A Holiday Ride On The 290 Wine Shuttle!
When the holidays roll around sometimes we need something new and exciting to do. Dinner can be too much pressure and if you are looking for a way to take your family out of the house and get them feeling great with some wine and exploring…we have just the perfect idea! The 290 Wine Shuttle will take you on a road trip to 18 different vineyards all with their own tasting packages and events for the holidays. These are some of the best wineries in the region and you can meet the winemakers, learn more about the process of making wine, and of course pick up a little history of the area too.
The 290 Wine Shuttle is an idea for 21+ so it's not family friendly if there are children involved! Another great idea is to take your friends or coworkers on this trip! It's a nice way to relax and unwind, let someone else worry about the schedule, the driving, and the planning. You can just kick back and enjoy the company of those around you. During the holidays I feel like this is something we miss out on when we are working hard to be the perfect hostess or host!
Want to learn more or get tickets. Check out the 209 Wine Shuttle website here.