Just as we learned from the cinema classic Grease, summer is for lovin'. Looking for the perfect romantic staycation weekend? We have some great ideas! A romantic weekend getaway in Houston doesn't have to take you far away! Check out this great local guide for activities, restaurants, and even where to stay!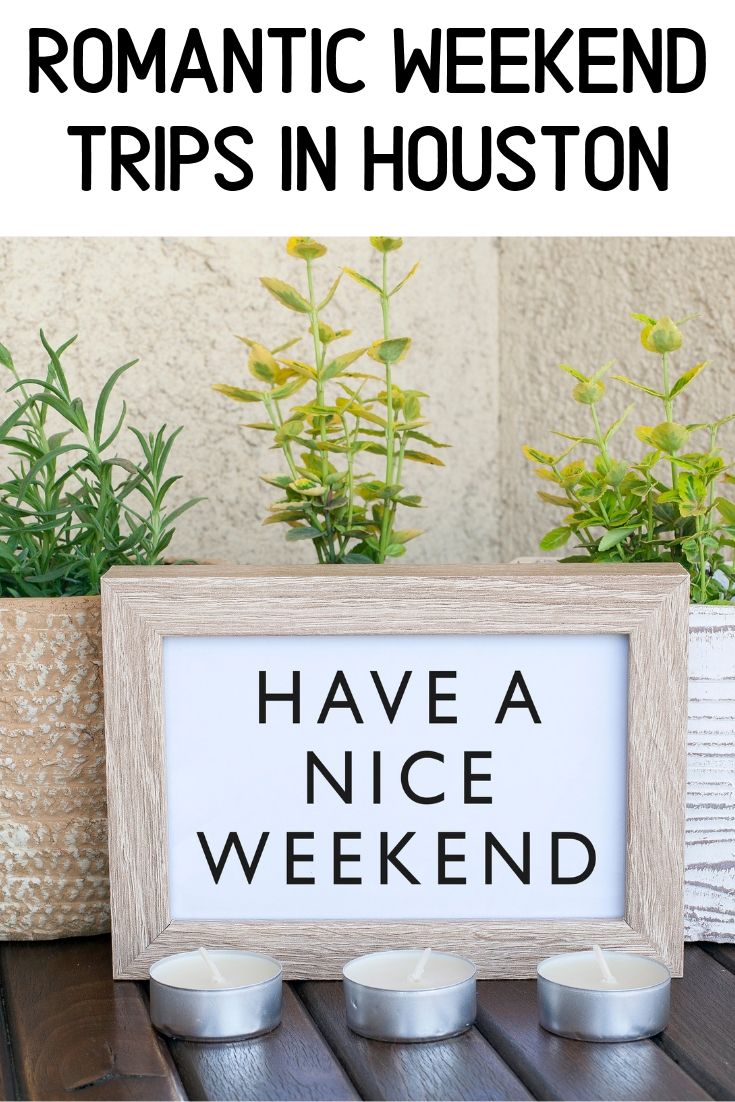 Romantic Weekend Getaway in Houston | Houston Staycation
Where to stay for a Houston staycation!
For those of you who live in our Houston Apartments Community, The Place at Green Trails you could stay at home if you wanted or you can stay at any of these great hotels for a nice little luxury retreat close to home.
Activities & Restaurants to check out, Houston date ideas:
Here are some awesome ideas to make your romantic weekend getaway in Houston a success! The best way to plan the perfect weekend is to pick and choose what will work for your schedule while leaving room for some wandering and unexpected finds! These activities and restaurants will keep you busy, full, and satisfied when you aren't lounging in the hotel relaxing and unwinding.
The Rainbow Lodge | The Rainbow Lodge is a great place to visit. It's self proclaimed "sophisticated, not stuffy" which means you can expect an exceptional experience without an uncomfortable environment.
Williams Waterwall | 2800 Post Oak Blvd, Houston | This is a great location to visit. It's beautiful, and would make a great picnic location.
Houston Arboretum | 4501 Woodway Drive, Houston | Nearby to the Waterall is the arboretum. It's a great spot that's beautiful and educational. You can learn something and still have a fun day exploring in Houston.
The Central Market | 3815 Westheimer Road, Houston | You can do some shopping but also really get a taste for everything that is going on here in Houston at The Central Market. You can take a cooking class to really make the most of your time on your romantic getaway in Houston.
13 Celcius | 3000 Caroline, Houston | Any wine lovers in the house?! If so you won't want to miss out on this great spot in Houston. It's perfect for a romantic getaway and it's cool spot that makes nightlife in Houston truly come to life.
Fiori Spa | 2613 Potomac, Houston | When you head out on a romantic getaway what could be better than a massage and a visit to the spa?! Fiori is a great option for a couples massage or skincare treatments.
The Oceanaire Seafood Room | 5061 Westheimer, Suite 8050 Houston | When you think Houston you might not think of seafood but you'd be missing out! The Oceanaire is a great choice for a tasty upscale meal for you and your special someone!
Houston Museum of Natural Science | 5555 Hermann Park Drive, Houston | If you want to do more than just see the sights while you are visiting Houston you have to visit some of the great museums available. The natural science museum is a great choice! It's fun, entertaining, and you can get up close and personal with so many awesome exhibits.
McGonigel's Mucky Duck Pub | 2425 Norfolk, Houston | If you like live music a trip to the Mucky Duck Pub is definitely in order. You can enjoy live music, drinks, and tasty eats!
The Empire Cafe | 1732 Westheimer, Houston | We can't forget a great brunch spot when planning for a romantic staycation right?!