The Texas Renaissance Festival is a huge event that draws people from all over Texas every year and runs from Sept. 29th – Nov 25th. The Texas Renaissance Festival sees nearly 600,000 people per season so make sure to check out the info below and plan ahead so your visit goes off without a hitch!

It's Time For The Texas Renaissance Festival!
Let's start off with some general information about the festival. These are commonly asked questions and they will give you a good idea of where, when, how much, etc!
Dates: September 29th – November 25th
Address: 21778 Farm to Market 1774 Todd Mission, Texas 77363
Hours: 9 am – 8 pm each festival day
Website: Here
Directions from The Place at Green Trails | Click here for directions
Parking: Valet Parking is $25, VIP parking is $15, General Parking is free
Tickets: Adult tickets are $32, Children's tickets are $17, Children under 4 are free
Now let's take a look at some of the best things you can do at the Texas Renaissance Festival. In addition to the rides and fanfare of it all, there's camping, amazing food, and incredible entertainment that you won't want to miss out on!
Is there camping at the Texas Renaissance Festival?
Absolutely. You can rent tents, cabins, and even spaces for RV's! You'll want to make sure to book these kinds of things ahead of time so be sure to visit their website, linked above, to reserve your spots. Don't worry, there are also a lot of hotels nearby if you don't think you'll be interested in camping at the Renaissance Festival this year.
What is there to do at the Texas Renaissance Festival?
There are loads of things to do at the Renaissance Festival! Here is a link to the entire entertainment schedule for the festival so you can plan your trip accordingly (and also so you can see just how much is going on).
Apart from entertainment there are shoppes, places to eat, costume rentals, and more. You can even visit on Saturdays "after dark" for 21+ parties and themed events. You can check out the cocktail lounge, dance the night away with some awesome DJ's and more.
Are there themed dinners I should check out?
Definitely! You'll want to check out this page to make reservations for the King's Feast! It's a fun way to experience the Renaissance Festival and the whole family will love it! They use only fresh, local ingredients in their dishes so it's also an awesome way to support the local farms and farmers.
Check out the themed weekends!
If you are visiting on the weekends, be sure to check out this schedule of themed weekends. It'll be helpful to see what kinds of things you can expect at the festival and also a fun way to get involved if you are dressing up!
Themed weekends are a fun addition to the chaos and excitement that goes on at the Renaissance Festival each and every day.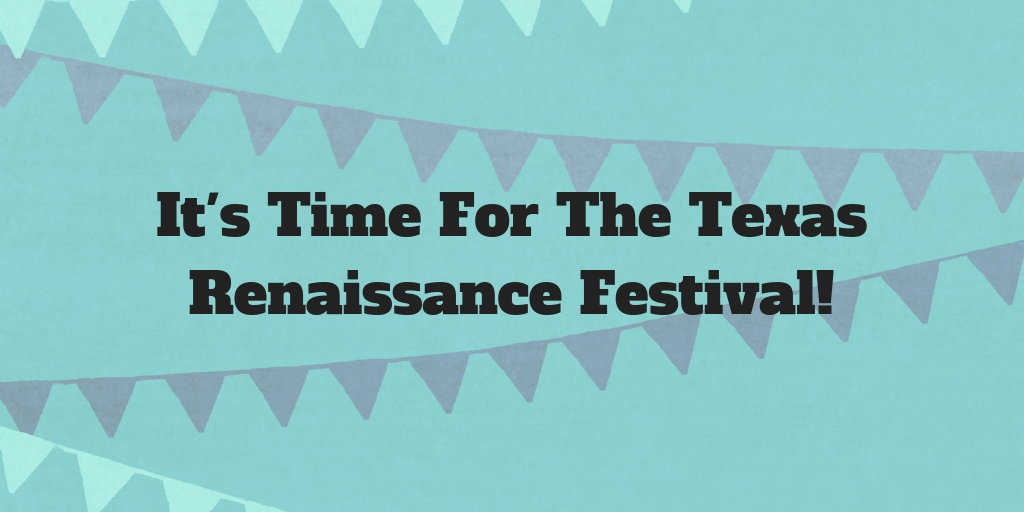 Follow us on our MCLife Houston Social Media to stay in the know and live like a Houston local!