Space Center Houston is celebrating the holidays in a far out way this year. With over 250,000 lights, Christmas trees galore, a massive LED tunnel, an indoor meteor shower, and so much more, Galaxy Lights is an extraterrestrial experience for the whole family.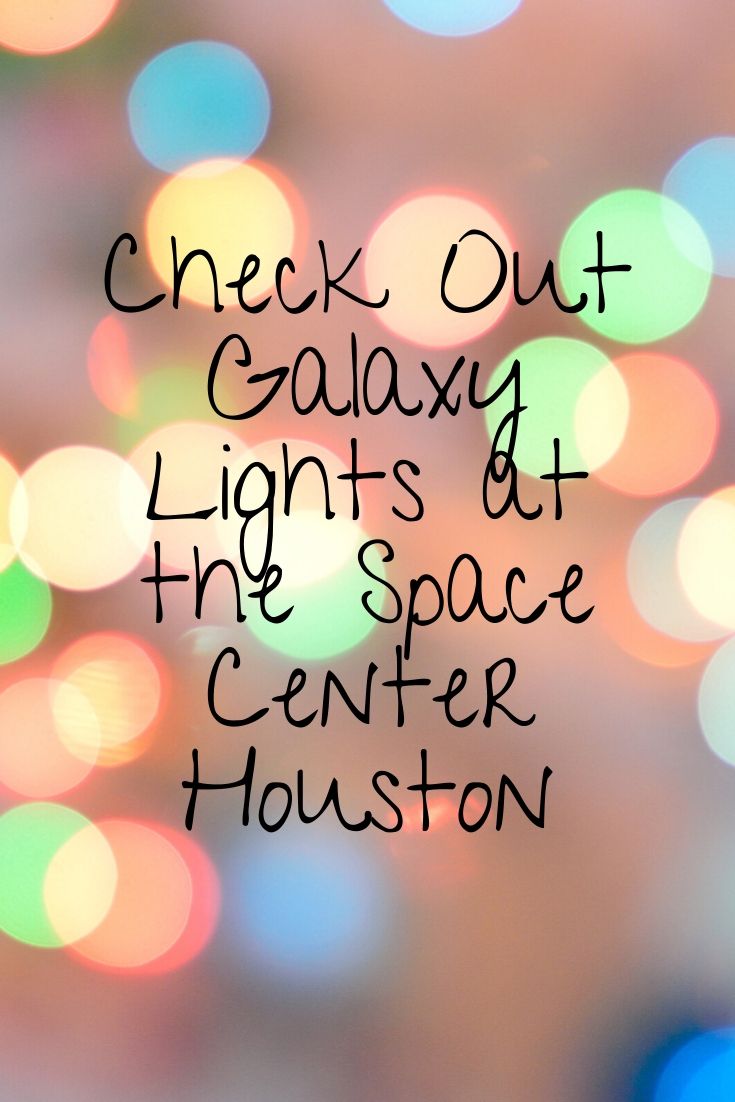 Check Out Galaxy Lights at Space Center Houston
If you are looking for a fun and unique way to celebrate the sights of the season this year, plan on a trip to the Space Center Houston. They are hosting a fun and exciting Christmas celebration called Galaxy Lights.
There are more than 250,000 lights in the displays, an LED light tunnel, a simulated meteor shower, Christmas trees, and more. It's an out of this world experience for everyone in the family.
Galaxy Lights at the Space Center here in Houston will run from November 16, 2019 – January 5, 2019. Each night the program runs from 6pm – 10pm and the cost is $19.95; Member price: $15.95; Ages 3 & younger get free admission, according to the Space Center website. The center suggests that you give yourself at least two hours to experience all there is to see at Galaxy Lights this year!
Check out some of the highlights as listed on the Space Center Website for the Galaxy Lights events!
Experience a high-tech kinetic light show where dozens of suspended lights move in precise choreographed sequences above the Main Plaza.
Explore and learn about the technology behind advanced LED and RGB light displays at interactive learning stations where guests can change the colors of lights decorating an artificial tree.
Catch the original film "Holidays in Space" that includes real footage of astronauts celebrating the holidays as well as interviews with retired astronauts about what it was like celebrating in space.
The film is shown in Space Center Theater every 30 minutes from 6:15 p.m. to 9:45 p.m. and lasts 15 minutes.
Marvel at large, 3-D holiday décor in Zero-G Diner while enjoying hot cocoa and other holiday food and beverages available for purchase.
Snap a stellar selfie in our Earth photo station in Independence Plaza and grab a bite at a s'more pit.
Walk beside a 30-foot Space Launch System (SLS) rocket and learn about the future of space exploration and NASA's journey to Mars.
Board the NASA Tram Tour to stargaze at an indoor meteor shower before traveling to NASA Johnson Space Center through an LED light tunnel of more than 250,000 lights synchronized to festive holiday music.
See dazzling, interactive lights and 3-D projections at the Rocket Park experience, supported by Texas Children's Hospital.
Discover the massive Saturn V rocket telling the story of Commander Quest via 3-D light projection mapping.