Right now we all need ideas for a fun date night at home. As we work hard to keep our social distance and refrain from gathering in groups we need ideas to keep us busy but connected in our relationships at home.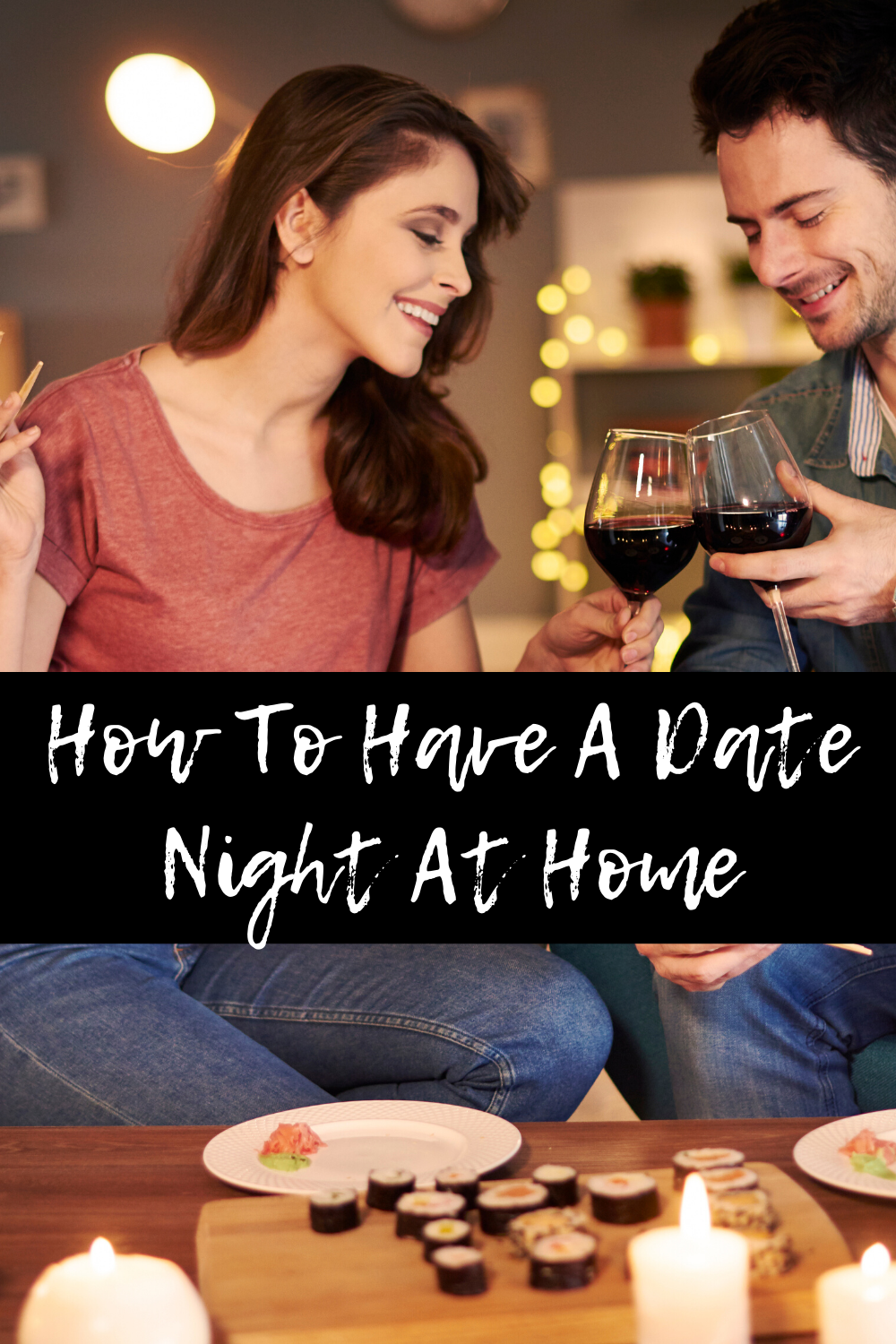 Hopefully these fun ideas for date night at home will keep you close, entertained, and happy in your relationships as we work through this tricky time. Let us know how you've been keeping the fun and spark alive in your relationships while stuck at home.
Fun Ideas For Date Night At Home!
Puzzles
Jigsaw puzzles are big right now…they're easy to do even in small spaces and they are challenging! Puzzles aren't just for kids anymore. There are so many awesome ones with cool scenes, colors, and art work. Working on a puzzle together will keep your hands and mind busy for a fun date night at home…in the end you'll have an awesome sense of accomplishment as well.
Cooking Classes
Did you know that you can find cooking classes and challenges online? There's so much we can learn without even leaving home. Look up a challenge or a recipe that you'd like to try and work on it together in the kitchen. It's a fun way to learn a new skill while spending some time together for date night! Leave the dishes for tomorrow, no one needs to know!
Wine Club
Do you like wine tastings? Order some wine from your favorite spot for pickup or delivery. You can try new wines and have fun pairing them with cheeses, snacks, or your favorite meal. It's just like a wine tasting only it's very exclusive and happening right in your living room!
Bookstore At Home
If you don't love reading books but still like to enjoy magazines you can create your own bookstore environment at home. Grab some magazines from the grocery store on your next pickup and then whip up some specialty hot chocolates or lattes and pull up a comfy chair. Read your favorite magazines, share your thoughts and insights about articles, and sip your drinks. It's a fun way to recreate an experience at home that you might be missing during these social distancing times.
Learn Some New Moves
On the dance floor! Look up your favorite cheesy 90's or 2000's dance moves from music videos online and learn the steps!  You'll have fun fumbling your way through it and in the end you'll have had a good laugh, burned some calories and worked on something together! It's a fun and active date night you can do at home for free!